Top Commitment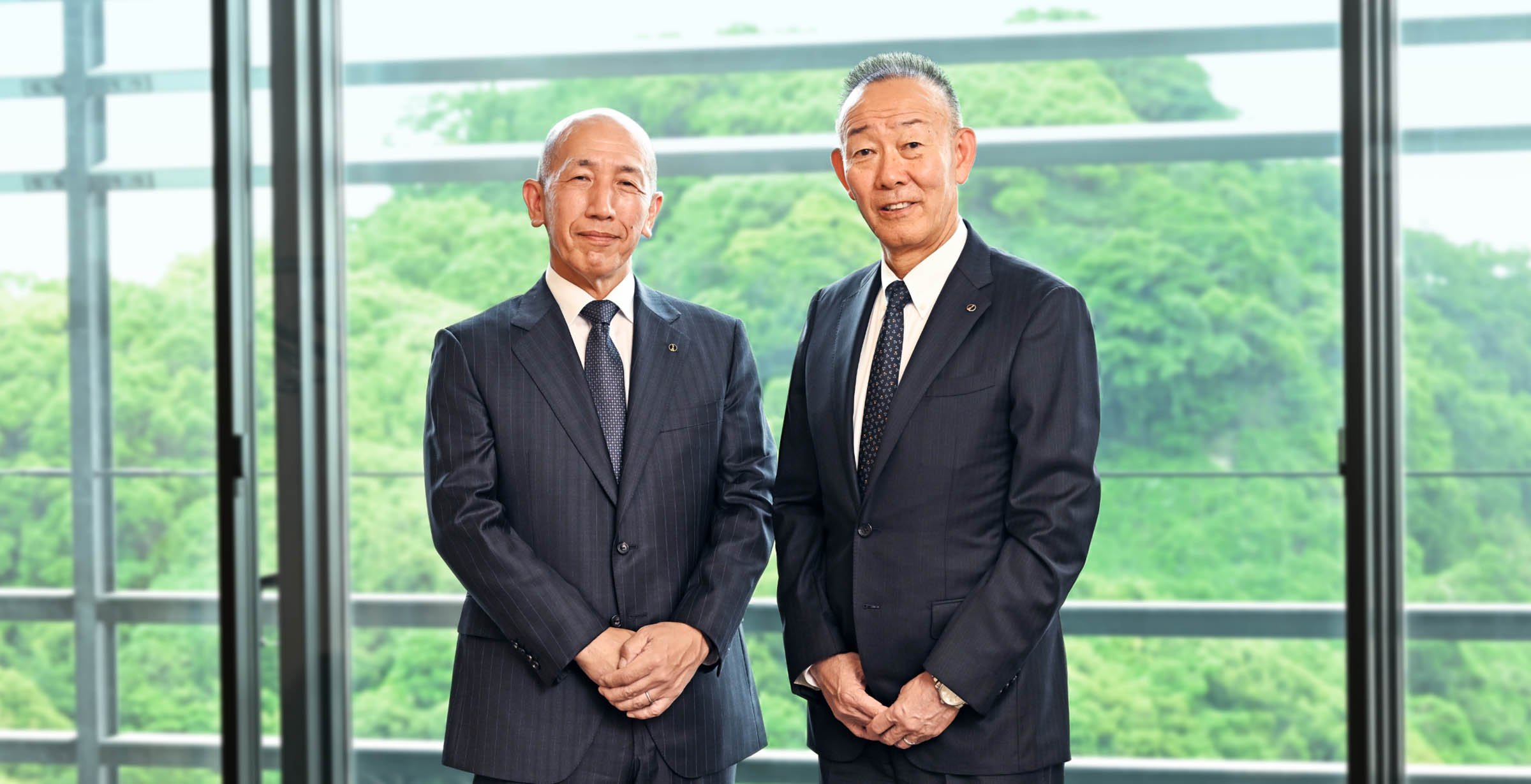 Specialty steels are the essence of Japanese technology and the final bulwark continuing to support Japan's principal industries through high-quality manufacturing in unison with the customer. As technology further advances with the electrification of automobiles, Aichi Steel will continue our efforts to contribute to the sustained development of society by further improving our integrated steel and forging technology and other manufacturing capabilities.
Furthermore, ever since our founding we have been contributing to society as a resource-recycling company that produces high-quality materials and parts for automobiles and other applications by transforming steel scrap as the main raw material into specialty steels. Also, the electric furnaces that we use at the time of manufacturing reduce the load on the environment; their CO2 emissions are just one-quarter of those of blast furnaces fueled by coal.
Nevertheless, since electric furnaces use a lot of electricity, there is no doubt that carbon neutrality is going to have an enormous impact on our company.
Aichi Steel has announced the goals of reducing CO2 emissions by 50% by 2030 (compared with fiscal 2013) and achieving carbon neutrality by 2050. Although energy and development costs are a major burden for our company, the development of technologies and products necessary to protect the global environment is essential. And there are business chances here too. Our policy is to grow as a company by tackling carbon neutrality from each of these angles.
In addition, in December 2021 we expressed our agreement with the recommendations of the Task Force on Climate-related Financial Disclosures (TCFD), and in June 2022, based on the TCFD's recommendations, we disclosed information on four items (governance, strategy, risk management, and metrics and targets). Regarding the importance of risks relating to climate change, social awareness is growing, and our company also, with a sense of speed, will devote efforts to initiatives aimed at decarbonization.
The realization of a decarbonized society will give rise to structural changes in society and business reforms in companies. Aichi Steel is practicing ambidextrous management to simultaneously maintain and expand profits by not only growing existing businesses but also harnessing our manufacturing capabilities to create new businesses. In planning our next moves, we will always be looking ahead and foreseeing the changing times.
To foster human resources to support ambidextrous management, we will focus our efforts on education, including the Toyota Production System and Total Quality Management, and maximize our organizational strength. In addition, to create a vibrant and open workplace environment, we are accelerating our efforts by establishing the Workplace Culture Reform Committee headed by an executive officer.
Such environmental changes as the sharp rise in raw material and energy costs and the diffusion of electric vehicles have an enormous impact on our existing businesses, but I do not think the future is bleak. While seeing the light ahead, we will focus on what we should do now with our ambidextrous management and, uniting the hearts of our employees together , continue to take on our challenges aimed at realizing the Vision 2030 of becoming a "company of choice globally."
With a sense of mission for the future, we will input noble ambitions, which is the founding spirit of our company, and evolving manufacturing technologies to create value that only Aichi Steel can deliver, thereby contributing to the sustained growth of the planet and society.
Chairman Takahiro Fujioka
President Naohide Goto